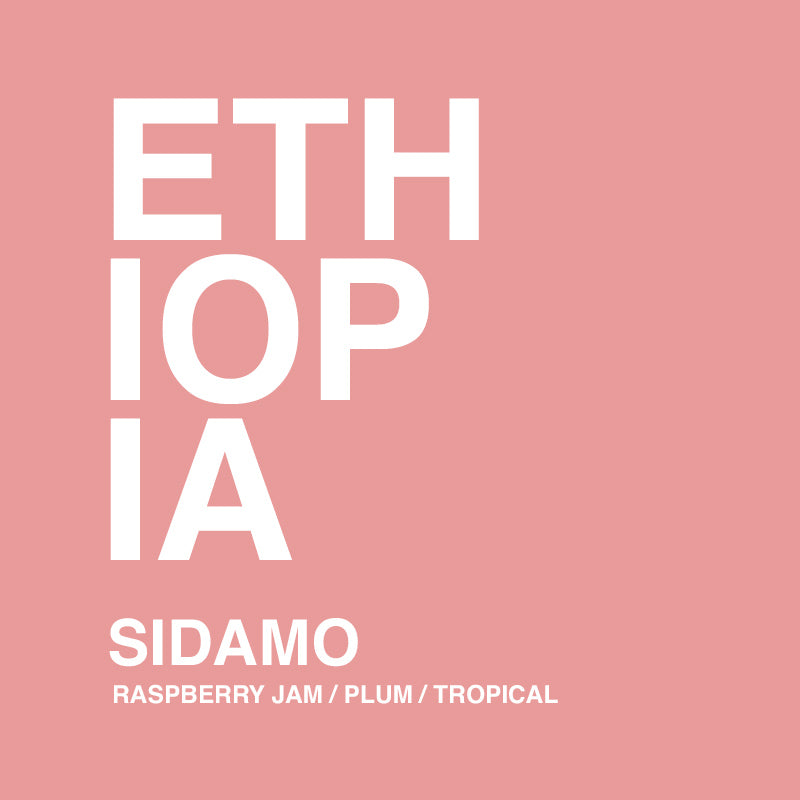 Sidamo (250 Grams)
---
Raspberry Jam, Plum & Tropical.
Best suited for filter or espresso. 
Country: Ethiopia
Farm: Shantawene
Altitude: 1900 - 2300 MASL
Varietals: 

Heirloom

Process: Natural
You will receive:
1 x 250 Grams Bag of Sidamo.
More Information:
In 2006, brothers Asefa and Mulugeta Dukamo founded Daye Bensa, a coffee grower and exporter in Ethiopia. Daye Bensa exports coffee from its farm, in the Shantawene Village, as well as from "out-growers" (or smallholders) in three villages: Shantawene, Karamo and Bombe.
Ethiopia Shantawene is named after the village where the majority of the people who work on the farm, many of them women, are from.